Engaging your customers online is an important part of your business success.
Instant access to the right information delivers value to your customers. With DBOX at your back, you'll satisfy customer expectations and inspire loyalty for years to come.
Customers today expect transparency. They want visibility into all aspects of the engagement with vendors and partners. It's even better if they can access the information on their own, without having to contact your team every time they have a question or need.
Using DBOX, customer will benefit from:
Customized messaging and targeted promotions
You reduce the amount of time you and your support teams spend fielding minor inquiries
Mobile responsive and packed full of engaging content.
Good business depends on good communication
Alerts & Notifications
Intuitive interface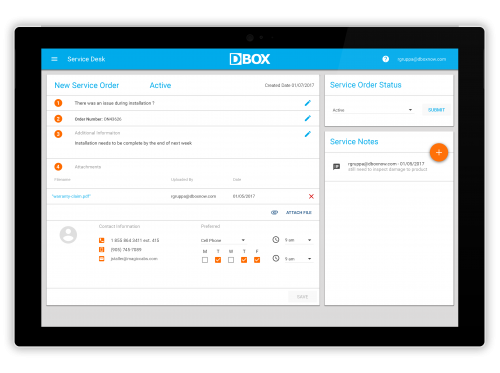 80% of customers would rather visit a dentist or pay taxes than have to call customer service
If you're not maximizing value for your buyers, you could be on the way out. Constantly deliver the value that your buyers deserve with DBOX.